Need some inspiration in setting up your work vehicle? These Mazda BT50's are an awesome inspiration in setting up your own work ute.
Duratray Alloy Tray
For almost 30 years, Duratray have been manufacturing trays in Australia. The benefit of the alloy tray is that it is lighter than a steel tray. Trayback solutions provide more room for transporting equipment, toolboxes and the occasional load to the dump. The Aluminium Duratray tray comes standard with;
Standard 1.8T floor (2.5T heavy duty floor optional)
Heavy duty Over Centre Catches
(fully adjustable to eliminate rattles)
Heavy Duty hinges without corners
(includes replaceable nylon bush)
225mm heavy duty dropsides
Full length alloy tie rails
Alloy mudguards
Flush headboard for ease of loading
Flush rear coaming (for ease of loading and cleaning)
All Duratray trays are available to suit a variety of vehicles.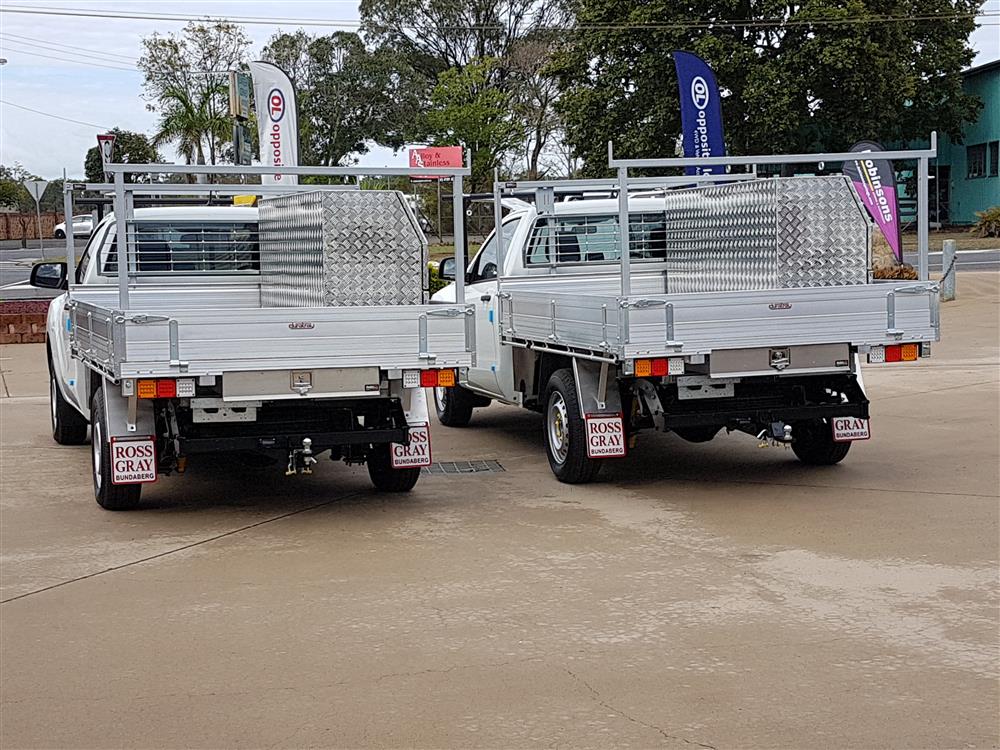 Nudgebar and H-Rack
The Nudgebar and H Rack is a smart set up without putting a lot of extra weight on the front of your vehicle. This set-up is all ADR compliant and airbag compatible, and made in Australia. This nudgebar and H-Rack set up is perfect for those longer loads. If you were after more protection on the front of your vehicle, a bullbar and H-Rack combination is also available.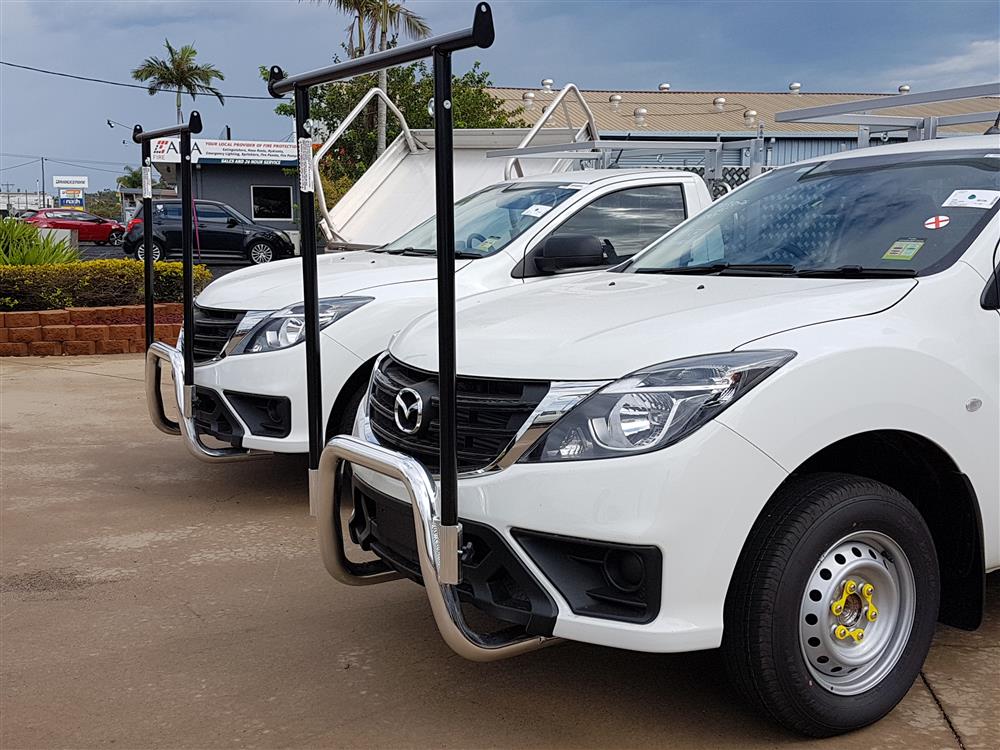 Diamond T Toolboxes
Diamond T is also another quality Australian made product. Offering a large range of toolboxes, undertray drawers and even canopies. On the six vehicles decked out, 2 toolboxes were fitted on each vehicle, one mudguard and the second one on the tray deck and seen in the image below.

30L Water Tank
Being on site all day without any running water or no way to wash your hands is inconvenient. The purpose of the 30L water tank and soap dispensor is that you can wash your hands any time without having to find a tap. All 6 vehicles were fitted with these.
Undertray Drawer
The undertray drawer is a perfect use of wasted space under the tray, and is a great space to store those long shovels, pickets, brooms, rakes and so on.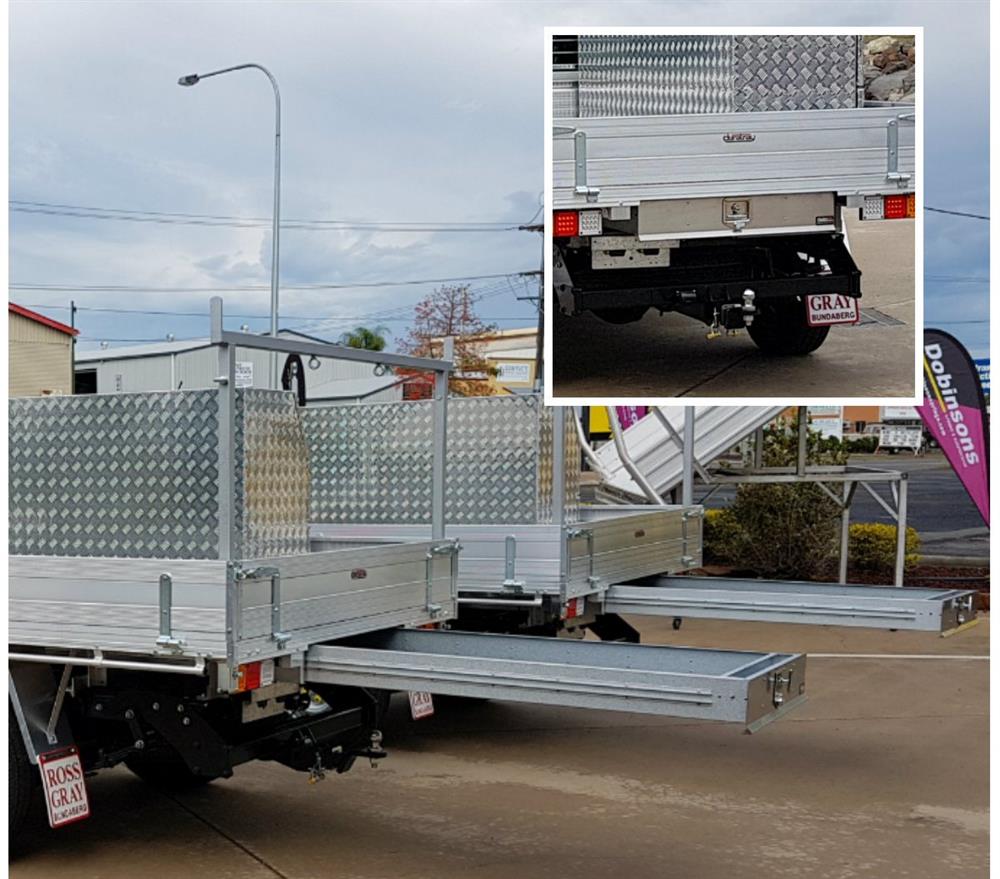 Ute Mat
The perforated ute matting is a perfect way to protect your tray, and more importantly stop items from sliding in the back of your vehicle. All rubber ute matting is cut to size, therefore the mat wont be too small or too large.