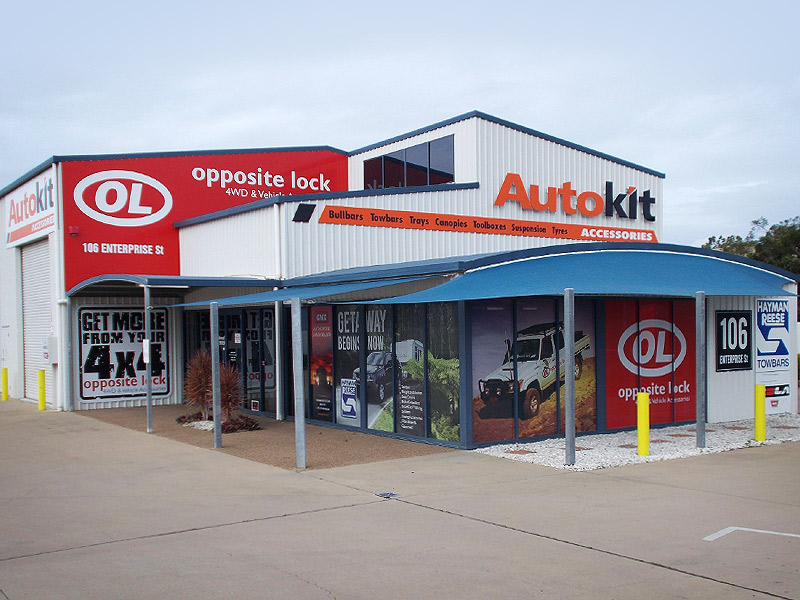 We have a team of experienced staff and have over 800 sq meters of fitting and warehouse space. We have a huge range of accessories available to suit any applications, from Hayman Reese Tow bars,Opposite Lock Steel bull bars, East Coast Alloy Bull bars, Bushranger Side steps, Extra Van and child seating, Lighting, Van shelving, Cargo barriers, Rhino Roof racks, 3XM and EGR Ute canopies, Duratray alloy trays and Tradesman carry systems.
Over the years we have accumulated the expertise to recommend the best solution to your needs and how the range of Dobinson's and Opposite Lock 4 x 4 Accessories that we stock should be fitted and maintained on your vehicle. We can make a difference to the operational efficiency safety and productivity of your vehicle be if for commercial or recreational purposes for the weekend offroader.
When you look through the range of 4x4 accessories that we offer, you will be pleasantly surprised at how technology is enhancing the products we stock to give you longer service life and enhance safety. All the products we sell and service centre around stringent Australian design rules. As Distributors, we pride our selves in the highest standards in everything that we do.